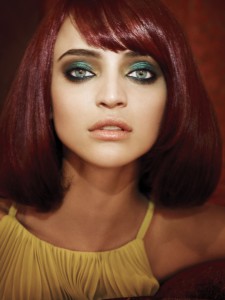 HAIR CUT CARE A Habitude visit is an experience. A haircut begins with an Aveda Stress Relieving Scalp Treatment, an expert customized consultation and a precision cut. All are part of your regular visit
| | |
| --- | --- |
| Haircut & Style | |
| Elite Stylist | $75 and up |
| Signature Stylist | $60 and up |
| Stylist | $45 and up |
| Fresh Talent | $35 and up |
| CruxAcademy | $30 and up |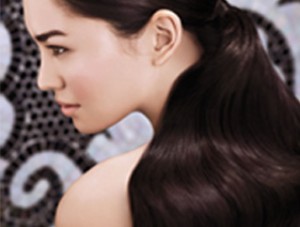 HAIR SPA CARE Many of you invest hundreds of dollars on hair color and services here and these Hair Spa services use advanced botanical and clinical technology to ensure that your hair always looks and feels its best. Visit us for a consultation before your service and we will customize to meet your needs.
HAIR SPA TREATMENTS
Stress Relieving Scalp Treatment Designed to reduce stress of the neck, scalp and shoulders while getting your hair in great condition.
Hair Moisture Treatment For Dry, rough Brittle hair that lacks shine. Moisturizes with Kukui seed and pomegranate Oils. Rose Geranium and vanilla take you away while we improve dry hair up to 86%
Hair Repair Treatment For Weak, porous hair that breaks easily and lacks shine, usually color or texture treated. Utilizes Quinola protein and sugar beet derived amino acids to repair damaged hair up to 84%
Dry Scalp Balance Treatment Conditions and soothes aroma-therapeutic oils of  cedarwood, patchouli and vetiver. Reduces dry patches and flakes
Irritated Scalp Balance Treatment
Minimizes sensitivity and Soothes red and irritated scalp with aroma-therapeutic oils of lavender, blue chamomile and rose.
Oily Scalp Balance Treatment Reduces excess sebum and purifies and oily scalp with a citrusy blend of rosemary, tea tree and Orange
Scalp Detox Treatment Removes product build-up and reduces clogged pores. Controls excess sebum with avocado extract and exfoliates the scalp with wintergreen derived salicylic acid
Hair Spa Add-On                   $25 and up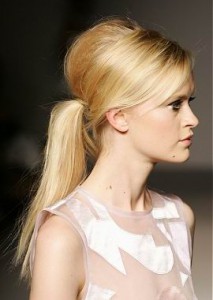 STYLE CARE BAR We offer quick and luxurious dry and wet sets at our Style Bar. Only $25 with our Crux Fresh Talent Team, these services are perfect for the an important interview or photo, girls night out or for teens with that special recital or prom.
| | | |
| --- | --- | --- |
| STYLE CARE BAR | Signature Stylists | Crux Fresh Talent |
| Shampoo Blow Dry and Style | $45 and up | $25 and up |
| Shampoo Blow Dry and Curl or Flat Iron | $45 and up | $35 and up |
| Dry Curl | $45 and up | $25 and up |
| Dry Up Doo | $65 and up | $25 and up |
| Dry Braid or Tail | $45 and up | $25 and up |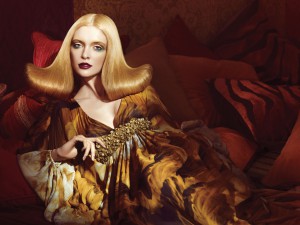 HAIR COLOR CARE Discover hair color with the energy of plants. Our innovative formulas leave hair essentially damage-free – infused with conditioning plant oils for shinier, healthy-looking color. Highlight, color and wave prices vary based on time, condition of hair, complexity of application and desired result. We strongly recommend that you visit your stylist prior to any big changes for a complimentary consultation to determine booking time and cost.

Shades Of Enlightenment Creme Color
Blondes awaken with the first permanent hair color system that's 97% naturally derived – capturing the active energy of plants.  
Full Spectrum Temporary Creme Color
This 99% naturally-derived formula delivers rich color that lasts up to eight weeks. Treatment formula actually improves the condition of damaged hair.
Full Spectrum Protective Creme Color
A 97% naturally-derived formula which delivers superior permanent color that resists fading – keeps hair shiny and essentially damage-free.  
Full Spectrum Deep Creme Color
Transforms dark hair to light – vibrant, true-to-life tones from a single, simple process. All from a 93% naturally-derived formula, so color is healthy-looking, luminous – and it's as gentle on the Earth as it is on hair.
| | | |
| --- | --- | --- |
| HAIR COLOR BASICS |  Stylists | Crux |
| Hair Color Touch-up | $72 and up | $40 and up |
| Full Foil Highlight | $115 and up | $65 and up |
| Partial Foil Highlight | $88 and up | $45 and up |
| Demi-Hair Color | $72 and up | $40 and up |
| | | |
| Corrective Color | Consultation Required |   |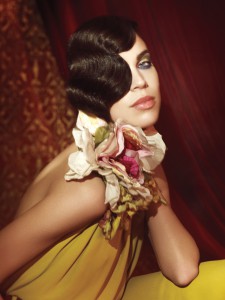 HAIR COLOR BOOST
Boost your color beyond the basics
ALL ONLY $25 with any full priced color service
FRINGE FRAME
brighten those bangs
HAIR SPA
relax and revitalize
SHIELD SEALER
shield for up to 40 shampoos
COLOR REFRESH
fill or brighten the ends
NATURAL GLOSS
seal and shine
THIRD DIMENSION
add a third color
BLENDING TONER
soften the tone
COLOR CLEANSE
Lighten up a little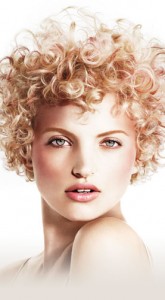 HAIR TEXTURE CARE
Shapes come and go, but this season is all about texture. We have created a new menu of services to reflect all of the amazing new technology and options available for curling, straightening, or smoothing your hair.
Texture Smooth – a topical, demi permanent smoothing service, designed for smoothing and improving shine but not permanently straightening. Last 8-12 weeks and does not require a consultation. $250 and up $350 and up if long
Texture Straight Relaxer – exclusively for ethnic hair types, this service focuses on softening curls and helping to make home smoothing simpler.
$125 and up
Texture Straight Thermal- this straightener modeled after the Japanese Tradition, straightens the hair aggressively. It is a minimum 6 hour service and requires a consultation for new guests and a $200 non-refundable deposit at time of booking
$600 and up
Texture Curl Partial – for hair lengths that end above your shoulders, this partial service is designed to set hair in waves or curls usually through the top.  $75 and up
Texture Curl Perm – for medium hair lengths that end above the shoulders, this services is designed to set hair in waves or curls. $145 and up
Texture Curl Spiral – for long hair lengths that go beyond the shoulders, this service is designed to set hair in waves or curls allowing for a look that lasts for several months.
$175 and up
A consultation is required for all texture services, in order to determine the product, timing and budget needed to achieve your desired result.