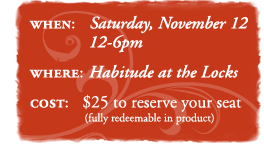 It doesn't take more than a simple mentioning of the name Marilyn Monroe before you picture those famous crimson lips. This woman owned her style and knew exactly how she wanted to be seen by the world. Why shouldn't you? Whether you're a busy mom on the go, a high-profile business woman or right out of college looking to land your first job, you should always know what makes you look the most confident and ultimately the best version of you!
Join us November 12th at our Ballard Locks location and let us help you find your signature look! This 45 minute appointment will include a detailed consultation, full makeup application and lesson on how to recreate your new look at home. With a glass of wine and plate of food can you think of a better way to treat yourself this holiday season?
Don't forget to do your research! Who is YOUR style icon?