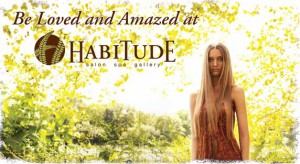 The Mission
Over the last 18 years, Habitude has employed hundreds of AMAZING employees. Many have gone on to open their own businesses and often return to thank us for their incredible opportunities and growth while working with us.
Our company will always need talented individuals, artists and leaders to join us and embrace our team vision: to provide stellar customer service in a remarkable environment where individuality is encouraged and an entrepreneurial spirit is rewarded. As well as our mission: To Love and Amaze our customers and each other.
Culture/Rewards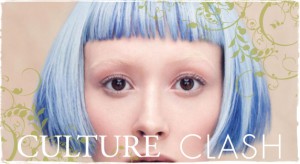 At Habitude we are looking for career service providers who want to establish themselves in a proven company with an incredible brand. We are built on the philosophy that we should be paid and rewarded for our contributions and efforts. Ultimately, if you join us you will be in control of your success at Habitude based on your commitment and the quality of work you produce. The best thing about our system is if you see and work towards the big picture, the sky is the limit.
We are committed to Education and Growth and believe that it is our responsibility to give you the tools and the clients (one to two hundred in your first 90 days!) that you need to succeed and then you take it from there.
We believe in a strong management and support team that will be there to encourage you when you lose motivation and acknowledge you when you succeed, as well as take great care of your customers on the phone and as they check out.
Everyone who works at Habitude is paid a base hourly rate or commission which ever is greater. We also offer an incredible benefit package that includes medical, dental and disability insurance, a 401K, profit sharing, paid vacation, discounts on products and services, and and unheard-of advertising budget and bonuses.
Learn more
Spa Team
Hair Team
Lead Team
Hub Team
Crux Academy
Interested?
Mail your resume to:
Habitude
2801 NW Market Street
Seattle, WA 98107
Attn: JOBS
call: 206-782-2898
or email to:
jobs@habitude.com